New restaurants filling the void left by closures
The city of Moraine lost a pair of longstanding restaurant-bars in recent years, but other concepts are taking their place.
Chappys Tap Room and Grille closed its West Alex-Bell Road location permanently in 2018 after its owners decided to consolidate operations at another location, Chappys Social House, in Washington Township. Less than a year later, another well-known establishment in the city, Upper Deck Tavern, closed its doors.
Upper Deck, located on Blanchard Avenue, was a hot spot for workers at the General Motors plant before it shut down, while Chappys was an early leader in the region's craft beer scene. Though the Upper Deck building is still closed, it has a new owner who is turning the facility into a restaurant. Additionally, Chappys former space is now home to a local Mexican restaurant.
Chiapas Mexican Grill opened in Moraine just a couple weeks before the Covid-19 pandemic set it. It is just the second location for the local establishment, which opened its first restaurant in Centerville.
Moraine City Manager Mike Davis said the new restaurant could become Chiapas' flagship location, as it is about three times larger than the one in Centerville.
"They stepped up and made a huge commitment on this," Davis said. "While we hate to see the loss of Chappys, we're excited about having another restaurant there."
Chiapas was forced to temporarily close its dining room after the state implemented a stay-at-home order that forced all nonessential businesses to shut down, though it continued to offer carryout and delivery through DoorDash. However, the order was rescinded last month, allowing Chiapas to reopen its patio May 15 and its dining room on May 21. It continues to offer carryout and delivery in addition to in-person dining.
The Upper Deck building was sold to Jose Uzhca, an entrepreneur who lives in West Carrollton, at an auction last August, and the new owner is in the midst of renovations. These upgrades continue in an effort to transform the space into a new Mexican restaurant.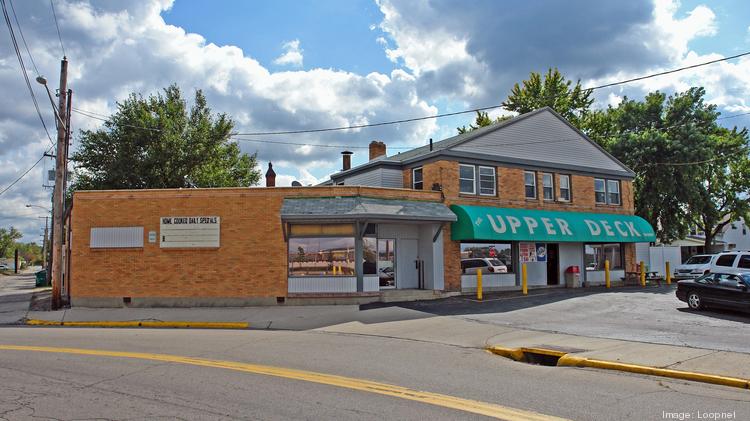 "They've been slow to get started, but they are starting to remodel," Davis said. "I don't have a timeline on when it could open, but I will say it is nice to have life brought back in there."
Uzhca said the building needs a lot of work, and that renovations are progressing slowly. He is pumping money into nearly every aspect of the facility, including new flooring, an updated kitchen and electrical system, replacing the drywall and more. He also plans to update the facade to make the building look more commercial and less like a house, though he still needs a city permit to do so.
Uzhca said the building is in a good location, and assuming the food they provide is well received, the restaurant should do well upon opening. However, the Covid-19 pandemic has caused delays in the project timeline.
"With all this virus stuff going on, it's probably going to be awhile — maybe next year," Uzhca said of a possible opening date. "We still have a lot of work to do."
The new restaurants come as existing chains are upgrading their local facilities. Arby's, McDonald's and Skyline Chili have all updated the building facades at their Moraine locations. Davis said Arby's and McDonald's were especially active, making extensive renovations to their facilities. McDonald's invested over $1 million in upgrades to the entire facility.
Davis said the strip center where these restaurants are located has seen a bevy of activity in recent months.
"There's been a lot of renewed interest in that corner," he said. "The whole quadrant is getting a really nice feel."
DBJ