Moraine software company upgrades facility, attracts new tenants
A Texas software development company has recently expanded its Moraine campus, attracting new tenants to occupy its facility.
Tyler Technologies Inc., based in Plano, Texas, finished its Moraine renovations in July 2020, and has now added three new occupants to the facility in the last six months.
Renovations included adding 45,000 square feet of space to the facility, bringing the building's total square footage to 85,000. Tyler Tech uses 35,000-square-feet of space, while the other 50,000 is split between the remaining three companies.
Tyler Tech initially moved to Moraine in 2012 after the former General Motors Plant closed. Tyler's former Property and Recording Division President, Andy Teed, discussed with Moraine City Manager Mike Davis about locating to Moraine after the GM closure to expand the workforce and assist the city in rebuilding.
Currently, One10 Marketing, Navia Benefit Solutions and Secure Cyber Defense rent out the remaining space in the facility. One10 Marketing provides marketing services to Fortune 500 companies and has six locations across the US. Navia is a national benefits provider that services over 9,000 employees across all 50 states.
Secure Cyber Defense, a cybersecurity defense company that was founded in 2015, made the move to the Tyler Tech facility five months ago. Secure Cyber's CEO, Shawn Waldman, was initially attracted to the building due to its amenities and how cooperative Tyler Tech was with them.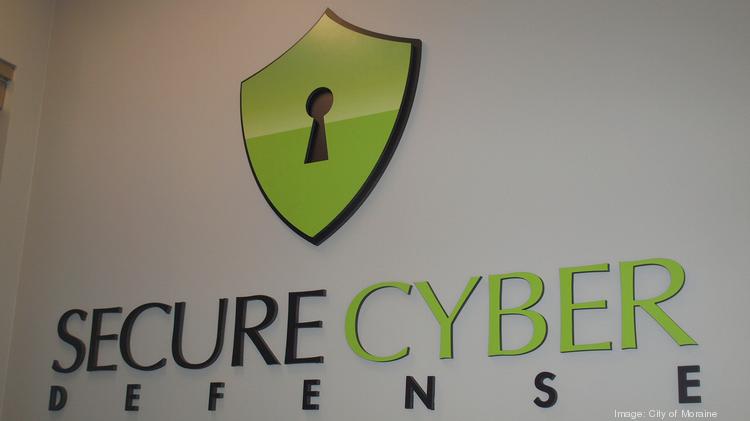 "This building is a completely different experience from where we were at previously," Waldman said. "I'm in a market where I must attract talent and keep it, so this building is more conducive to what younger people want to experience when entering into the tech business."
Secure Cyber is currently hiring and has no future plans to move or expand.
The facility is noticeable from a major highway, which has helped Tyler Tech garner more attention in the community.
"The visibility from I-75 is a huge advantage for the company. A lot of people did not know who Tyler Technologies was in the area," Matt Carver, building operations manager at Tyler Technologies, said. "But it helps with recruiting for new employees and gives us a presence on the highway. Somewhere around 300-400,000 cars pass our building every day, look at the large Tyler sign and now see a nice tech building."
The space is full of amenities that provide tenants an opportunity to relax and take a break from their busy schedules. There are currently 19 conference rooms, a fitness center, and a large cafeteria that holds arcade games, a shuffleboard area and pool tables. Around the building is also a walking track for employees.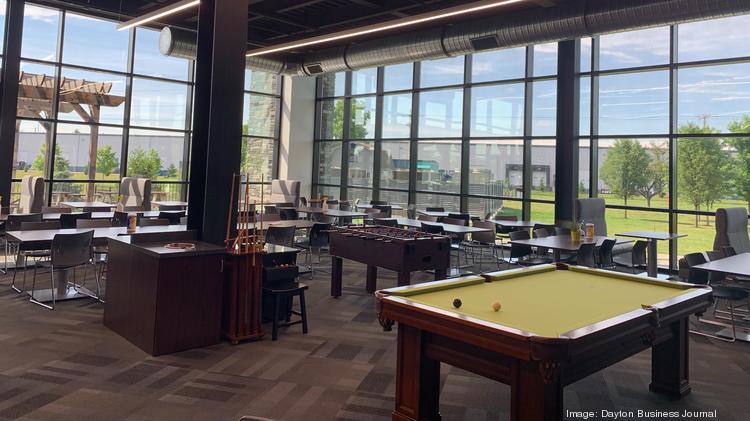 Tyler Tech currently has 150 employees, and have eight open positions for the Moraine location. There are currently no plans for expansion, as Tyler Tech feels they have found their home in Moraine.
"Tyler Tech is a huge supporter of Moraine, developing businesses and working with the city to bring back Moraine to its former glory. We are committed to this region," Carver said.
DBJ